A REVIEW ON EFFICACIOUS METHODS TO DECOLORIZE REACTIVE AZO DYE
Abstract
This paper deals with the intensive review of reactive azo dye, Reactive Black 5. Various physicochemical methods namely photo catalysis, electrochemical, adsorption, hydrolysis and biological methods like microbial degradation, biosorption and bioaccumulation have been analyzed thoroughly along with the merits and demerits of each method. Among these various methods, biological treatment methods are found to be the best for decolorization of Reactive Black 5. With respect to dye biosorption, microbial biomass (bacteria, fungi, microalgae, etc), and outperformed macroscopic materials (seaweeds, crab shell, etc.) are used for decolorization process. The use of living organisms may not be an option for the continuous treatment of highly toxic organic/inorganic contaminants. Once the toxicant concentration becomes too high or the process operated for a long time, the amount of toxicant accumulated will reach saturation. Beyond this point, an organism's metabolism may be interrupted, resulting in death of the organism. This scenario is not existed in the case of dead biomass, which is flexible to environmental conditions and toxicant concentrations. Thus, owing to its favorable characteristics, biosorption has received much attention in recent years.
Keywords
Decolorization, Reactive Black 5, Azo dye, Biosorption, Bioaccumulation, Dead Biomass
DOI:
https://doi.org/10.4090/juee.2013.v7n1.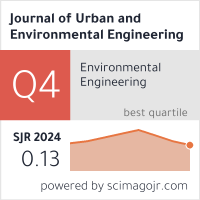 ISSN 1982-3932
DOI: 10.4090/juee


Sponsor: