Abstract
Urban inter-race environmental injustice is a well-researched field particularly in the northern hemisphere. However, few studies have addressed intra-race urban environmental injustice especially within a developing country setting. An appreciation of the type and extent of this injustice is needed to help policymakers and city planners curb and mitigate its negative effects at this infancy stage before getting worse with economic development. The goal of this paper is to determine the presence and extent of environmental injustice in Gaborone city. To reach this goal, the paper inventories hazardous facilities across the city and also determines the spatial viability of exposure to hazardous facilities with socioeconomic status across the city. The results agree with work from elsewhere but on inter-race, showing disparities in hazards exposure among different socio-economic groups. The paper discusses policies that city planners could adopt to prevent and also minimize the effects of this injustice.
Keywords
environmental injustice; urban; developing countries
DOI:
https://doi.org/10.4090/juee.2013.v6n2.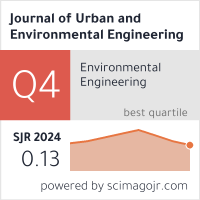 ISSN 1982-3932
DOI: 10.4090/juee


Sponsor: