MANAGING PHYSICAL DEVELOPMENT IN PERI-URBAN AREAS OF KUMASI, GHANA: A CASE OF ABUAKWA
Abstract
A remarkable trait of the 21st century has been the high rate of urbanization which has characterized the growth and development of cities especially in developing countries. This situation has fuelled the rapid and unguided development and expansion of peri-urban areas as urban dwellers relocate to cities' peripheries. Focusing on Abuakwa a peri-urban area in Kumasi, the second largest city in Ghana, this paper assesses the nature and extent of physical development in peri-urban areas, and identifies the factors contributing to the rapid development of peri-urban areas. The paper further examines the effects of the increasing physical growth on the development of peri-urban Abuakwa. Using a case study approach, both primary and secondary sources of data were collected from decentralized government institutions of Kumasi Metropolitan Assembly (KMA) and Atwima Nwabiagya District Assembly (ANDA), as well as the indigenous residents and relocated urban dwellers in Abuakwa. The paper reveals that the outward drift has manifested itself in an increased scramble for land for residential and commercial purposes in the peri-urban area. The resultant effect has been the fast and spontaneous physical development in the urban periphery which has significantly altered the peri-urban morphology. The paper recommends the establishment of Customary Land Secretariat (CLS) and the application of settlement growth management approaches to ensure the creation of functional city and liveable peri-urban areas.
Keywords
urbanization; peri-urban; physical development; growth management;
DOI:
https://doi.org/10.4090/juee.2013.v7n1.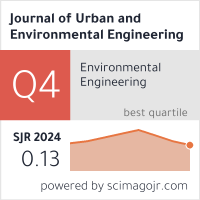 ISSN 1982-3932
DOI: 10.4090/juee


Sponsor: