AN ANALYSIS OF REGIONAL DISPARITIES SITUATION IN THE EAST AZARBAIJAN PROVINCE, IRAN
Abstract
The regional disparity in Iran is now a matter of serious concern. Measuring development has been a matter of debate for nearly half a century. The conventional way of assessing development by social and economic indicators only has been challenged many times during this period. Accelerated urbanization in developing countries and the concentration of activities and population in some regions, have led to regional imbalances. This is one of the important characteristics of the third world countries. This characteristics is affected by pole growth policies that have led to a concentration of facilities in one or more of several regions. In this case, regional planning science offers beneficial patterns to resolve problems. The first step is the identification of socio-economical disparities in these regions. However, this article attempts to survey development disparities in the East Azarbaijan province. In this survey 44 indicators were selected for the comparison of the counties, and the Numeric Taxonomic & Cluster Analysis methods were used to rank the regions. Finally this article presents priority of counties for investment in order to achieve social justice. According to the results of this research the west area of the province is prosperous and east area has a low degree of development.
Keywords
Development Ranking, foresight, regional disparities, East Azarbaijan
DOI:
https://doi.org/10.4090/juee.2013.v7n1.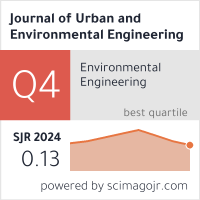 ISSN 1982-3932
DOI: 10.4090/juee


Sponsor: