TERRASAR-X DINSAR FOR LAND DEFORMATION DETECTION IN JAKARTA URBAN AREA, INDONESIA
Abstract
The X-band synthetic aperture radar (SAR) onboard the TerraSAR-X satellite is useful for land subsidence detection and monitoring, since the sensor provides high spatial resolution data with a relatively short repetition cycle of 11 days. Jakarta is one of the largest cities in the world with population more 10 million as of 2011. The area has been suffering from significant effects of land subsidence that causes damages to public facilities, buildings, and other public and private properties. In this work, we exploit the capability of TerraSAR-X for detecting land subsidence in Jakarta during a four year period between 2010 and 2013 using differential interferometry SAR (DInSAR) technique. Our analysis reveals that two northern areas in the city exhibit clear indications of land subsidence varying from 8.5 to 17.5 cm/year, mostly caused by intensive human activities in addition to the vulnerability due to geological structures of these areas.
Keywords
Land Deformation; Urban Area; TerraSAR-X; Differential Interferometry SAR
DOI:
https://doi.org/10.4090/juee.2013.v7n2.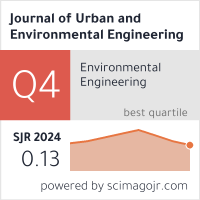 ISSN 1982-3932
DOI: 10.4090/juee


Sponsor: