Abstract
This paper describes an indicator to evaluate the performance of the infrastructure of sidewalks and public spaces, based on the expectations and perceived needs of wheelchair users, aiming to define accessible routes along urban road networks. The indicator considers variables that describe aspects of comfort and safety for disabled wheelchair users, weighted according to the perception of such users. The application of the indicator in the evaluation of the downtown area of a medium-sized Brazilian city confirmed the hypothesis that there are no accessible routes and helped identify locations where interventions or modifications of already implemented improvements are required to enable the wheelchair user to circulate easily through the city.
Keywords
accessibility, wheelchair users, sidewalk accessibility
DOI:
https://doi.org/10.4090/juee.2013.v1n1.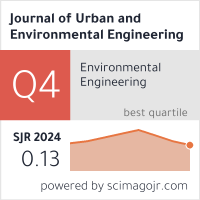 ISSN 1982-3932
DOI: 10.4090/juee


Sponsor: