Abstract
The impact of different agroindustry effluents on the water quality of Salado River in Buenos Aires Province (Argentina) were analyzed applying water quality indexes (WQI). Winter and summer samplings were performed. A minimal water quality index (WQI min) was calculated using only two parameters which can be easy determined in situ. Meat industry appears as the most pollutant source. The use of WQImin may be a useful methodology for river management.
Keywords
Salado River; effluent; agroindustry; nutrients, organic matter
DOI:
https://doi.org/10.4090/juee.2013.v1n1.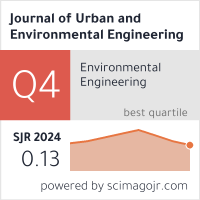 ISSN 1982-3932
DOI: 10.4090/juee


Sponsor: