CHARACTERIZATION AND DEVELOPMENT OF ECO- FRIENDLY CONCRETE USING INDUSTRIAL WASTE – A REVIEW
Abstract
At present in India, about 960 million metric tons of solid waste is being generated annually as byproducts during industrial, mining, municipal, agricultural and other processes. Advances in solid waste management resulted in alternative construction materials as a substitute to traditional materials like bricks, blocks, tiles, aggregates, ceramics, cement, lime, soil, timber and paint. To safeguard the environment, efforts are being made for recycling different wastes and to utilize them in value added applications. The cement industries have been making significant progress in reducing carbon dioxide (CO2) emissions through improvements in process technology and enhancements in process efficiency, but further improvements are limited because CO2 production is inherent to the basic process of calcinations of limestone. In the past two decades, various investigations have been conducted on industrial wastes like flyash, blast furnace slag, Silica fume, rice husks and other industrial waste materials to act as cement replacements .This paper consist of a review extensively conducted on publications related to utilization of waste materials as cement replacement with an intention to develop a process so as to produce an eco-friendly concrete having similar or higher strength and thus simultaneously providing a remedy to environmental hazards resulting from waste material disposal.
Keywords
Blast furnace Slag, Silica fume, eco- friendly concrete
DOI:
https://doi.org/10.4090/juee.2013.v8n1.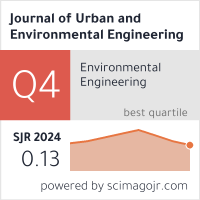 ISSN 1982-3932
DOI: 10.4090/juee


Sponsor: