Abstract
The study included supermarkets of different sizes (small, medium and large - defined based on the area occupied by the project and volume of activity) located in São Carlos (SP) to evaluate the influence of the size of the project impacts neighborhood generated by these supermarkets. It was considered the influence of factors like the location of enterprises, size of the building, and areas of influence contribute to the increased population density and change of use of buildings since it was post-deployment analysis. The relationship between the variables of the spatial impacts was made possible by the use of geographic information system. It was noted that the legislation does not have suitable conditions to guide the studies of urban impacts due to the complex integration between the urban and impacting components.
Keywords
Urban planning; Law 10257/2001; neighborhood impacts; supermarket cluster
DOI:
https://doi.org/10.4090/juee.2013.v4n2.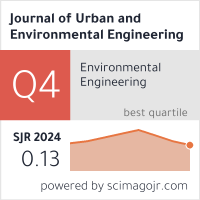 ISSN 1982-3932
DOI: 10.4090/juee


Sponsor: