Abstract
The proposal and implementation of parceling real estate into smaller lots in Brazil is done according to legal and technical formalities. However, these instruments have proved inefficient in reducing the resulting environmental impacts. The ambiguities of the federal, state and municipal laws and regulations have limited the effectiveness of the actions of urban administrators. Law 10257/2001 emerged as an alternative to overcome these difficulties, proposing the adoption of neighborhood impact studies as an instrument to evaluate new proposals of urban occupation for purposes of environmental licensing. Thus, the purpose of this law is to provide the foundations for municipal public authorities to establish criteria for the assessment, mitigation and compensation of impacts resulting from new occupations. However, the very vagueness of the generic nature of this federal law and its incorrect application in the municipal sphere has posed the greatest obstacles to the good use of this instrument of urban environmental management. These deficiencies are classified herein in the categories of philosophical, technical and operational problems. The problems of a philosophical nature lead to technical difficulties, which in turn trigger operational deficiencies. This article discusses these deficiencies and points out ways to reduce them.
Keywords
Urban Engineering; Law 10.257/01; Environmental Management; Neighborhood Impacts; Environmental Legislation
DOI:
https://doi.org/10.4090/juee.2013.v3n1.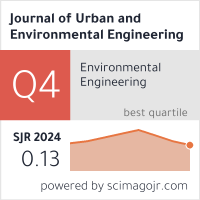 ISSN 1982-3932
DOI: 10.4090/juee


Sponsor: